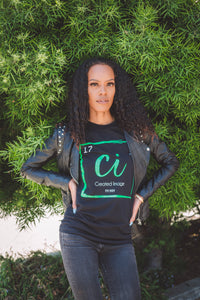 An "element" is a substance that can not be broken down into any other substance.   It is unique and created for a specific purpose!  
Unisex shirt with

temporary

glow in the dark color.  Let shirt sit in the light for a couple hours to activate the glow.  
Actual green color slightly darker on printed shirts. Wash cold.