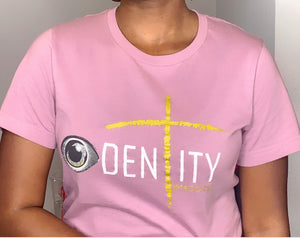 This is the first God inspired design for Created Image Apparel!  
"Eye"-dentity represents seeing yourself how God sees you.  Through His eyes only.  "Imago Dei" means the image of God created to be loved and desire to love Him.  It is your TRUE identity before the layers of fear, sin, shame, and things of this world overshadowed it.  Who did God originally create you to be?
50% cotton, 50% polyester. Wash cold.